Flight Case Design
Custom made flight cases are designed and manufactured to order. They are made available in a range of colours and finishes, and they are manufactured using HP laminate/phenol-faced birch plywood or ultra-lightweight Astroboard. Protective aluminium extrusions and zinc-plated hardware are then added, using steel bifurcated rivets wherever possible (the holding power of bifurcated rivets is much greater than the standard aluminium pop-rivets used by most flight case manufacturers). This ensures comprehensive protection – a custom-made flight case is always best, because it is built specifically to house your valuable equipment! 

Company logos can be silk screen printed onto your your flight case to add a personal touch. 

Our custom built flight cases are carefully and accurately designed by the Dragon Cases sales team, who use specially adapted 2-dimensional and 3-dimensional CAD (Computer Aided Design) software. A copy of the drawing is then sent to the customer for approval before commencing production. 

From bespoke one-off flight cases to large production runs, Dragon Cases have the resources, capabilities and experience to meet your requirements. Using our superior expertise and attention to detail, we can produce a high-quality, custom-made flight case that will leave other case manufacturers far behind. 

For more information regarding our range of custom flight cases, please contact the office on 01633 791590.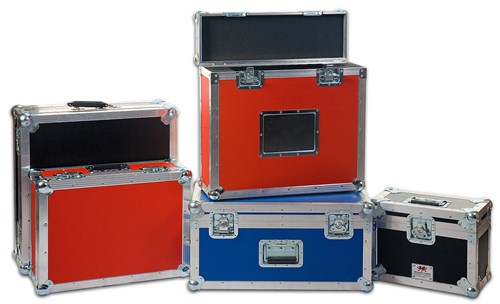 Request a Quote