Custom Made Lightweight N-Cases
For certain applications, image and looks are equally as important as protection. The ideal choice for this is our bespoke N-Cases. These are manufactured to order using anodised aluminium sides and ends with black Astroboard top and base panels.
These attractive and strong yet lightweight cases are supplied with hinged lids, surface locks and briefcase style handles.
Typically used as sample or demonstration cases where looks and image play a vital role.
Available in various box/lid combinations with a minimum internal height of 59mm up to a maximum height of 177mm
They can be supplied with basic foam or carpet linings or Custom interiors can be specifically designed to house and protect your fragile contents.
To add a personal touch, company logos can be silk screen printed on to your N-Case.
Call the office to discuss your requirements ot complete the online form here.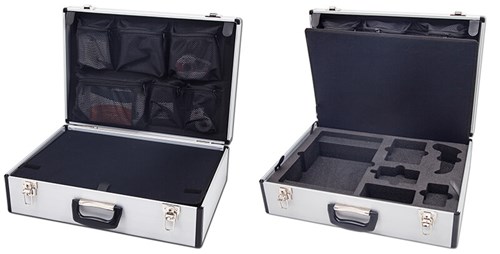 Request a Quote