Flight case foam
Flight case foam and poly case interiors  can be designed based on the characteristics of the equipment with the purpose of absorbing shock.  A variety of different interior padding materials are used, the most common being a closed cell high density Plastazote* flight case foam. We use a range of different densities and thicknesses dependant on the contents being accommodated. We will design the interior to give maximum protection.
Dividers and trays can be fitted to separate items.
High precision profiles can be cut into foam inlays by means of CNC routing or water jet cutting. Shapes and profiles can also be die press cut. Either of these operations maximises the protection of the objects being transported. To enable us to design and plot for this type of work, we either require the items or a Cad file of the shapes to be cut.
Though this is the best way of protecting small delicate items, this is not cost effective on small quantities due to the set up and plotting charges involved.
We will work carefully with you to design the ideal solution to transport and protect your valuable items.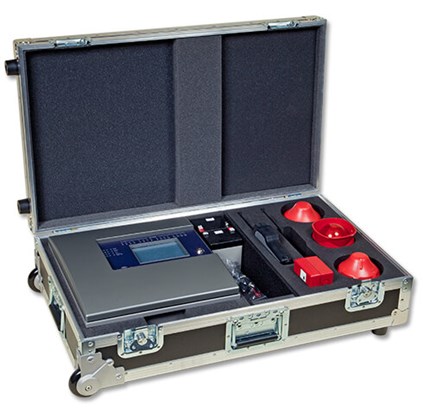 *Plastazote is the registered trademark of a cross-linked closed cell foam made of polyethylene.
Request a Quote